Unnamed Sageburg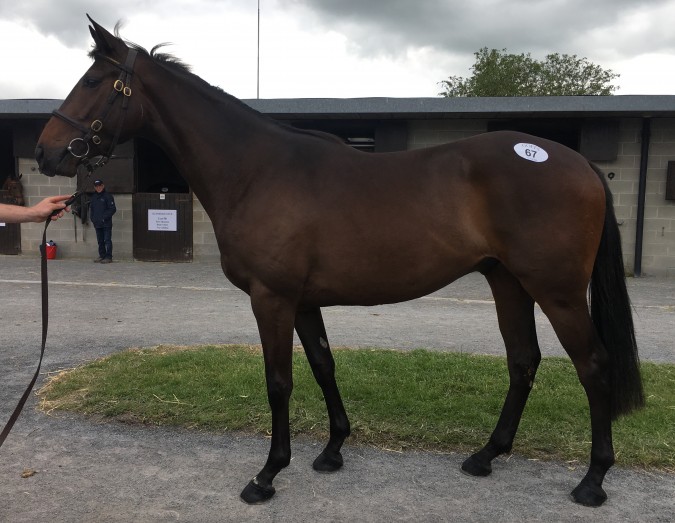 Following several very positive reports from the yard, we have decided to acquire an exceptionally well-bred three year old son of Sageburg, in training with Tim Vaughan.
In my role as a bloodstock agent, I bought him at the Goffs Land Rover Sale in the summer for Tim.  Since then, his pedigree has improved in a very big way…!
His half-brother, Flash The Steel, won the Grade 3 Silver Trophy at Chepstow on his reappearance, running to a Racing Post Rating of 140 with the promise of plenty more to come.
Meanwhile, the another half-brother, Doctor Duffy, has improved from 125 in the summer to a Racing Post Rating of 141 on his latest start.
The dam is from an excellent family, being a half-sister to multiple winners rated 130, 133 and 141, while one step further back in the Scottish National winner Moorcroft Boy, so it is a pedigree packed with classy individuals.
He is currently in training and will be prepared for his racecourse debut in a bumper in spring 2020!
UNNAMED GELDING (IRE)
JEREMY (USA)
DANEHILL DANCER (IRE)
DANEHILL (USA)
1986
1993
MIRA ADONDE (USA)
1986
2003
GLINT IN HER EYE (USA)
ARAZI (USA)
1989
1996
WIND IN HER HAIR (IRE)
1991
2016
ANNA'S MELODY (IRE)
LUSO (GB)
SALSE (USA)
1985
1992
LUCAYAN PRINCESS (GB)
1983
2006
ENDLESS PATIENCE (IRE)
MINER'S LAMP (GB)
1977
1989
WELL MANNERED (GB)
1977
All shares include the following benefits: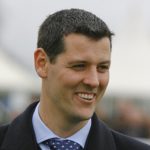 Tim Vaughan is one of the UK's leading jumps trainers, with over 750 winners in his career to date.
Based 15 miles from Cardiff, Pant Wilkin Stables is set in 200 acres of beautiful countryside, but is a state-of-the-art training facility that has been built from scratch since Tim started at the yard on Gold Cup day in 2008.
Tim and the team are always very welcoming and we look forward to plenty more enjoyable and successful days with the syndicate, both on and off the racecourse.
Prince Charmin' and new arrival Hawa Bladi, an unraced son of Sea The Stars who will be aimed at junior bumpers in the autumn, are our exciting hopes for the 2019/20 campaign.